5 reasons why you should take a guided tour in Fort-de-France, Martinique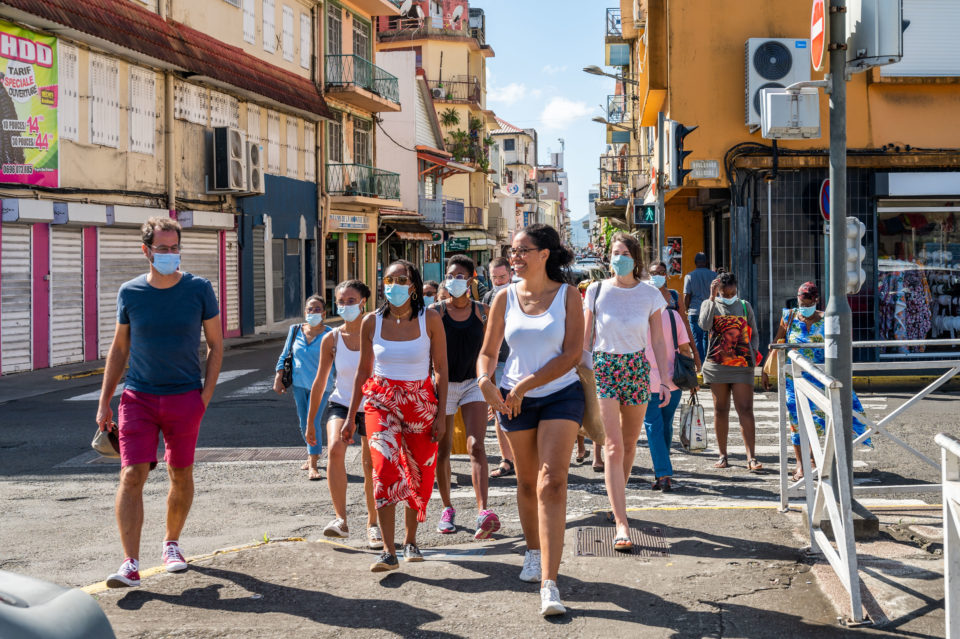 Whether you live in Martinique or you are here for a short-stay, booking a guided tour of Fort-de-France, the island's main city, is a good idea. And it gets even better when you can eat your way, right? Here are 5 reasons why you should come to a Tété Dwèt walking food tour in Fort-de-France! Our tours are available in French and English.
Go beyond the iconic buildings of Fort-de-France
Fort-de-France is known for three buildings: Schoelcher Public Library, the St. Louis Cathedral and the Grand Marché. Is that all? No! But this is what you are going to read everywhere. Fort-de-France is so much more than that! For example, most people don't know that there are more than 15 protected buildings downtown, each of them having an artistic or historical interest. Let's honest, here in Martinique, they are not always well-maintained, however, if you look closely, there are some hidden gems.
Trust a guide who knows best
When you don't know a city, it can be scary or overwhelming. Fort-de-France is no exception. Navigating the streets, finding a parking slot, understanding your environment is not always easy. By taking a guided tour in Martinique, you are getting accompanied by a local expert who will provide you with a more intimate sightseeing of the city.
Learn about Martinique's history and culture while eating
Tété Dwèt food tours are not just full of delicious, authentic tastings but also information, stories and anecdotes. Our greatest pride? When participants, whether they are local or foreigners, tell us that they have learnt at least ONE thing during their culinary visit. We have carefully designed them so you can better understand Martinique's culture. Our goal is to offer you a fun, delicious and educational walking around Fort-de-France.
Meet Fort-de-France's small shops owners
Small businesses play a huge part in Fort-de-France downtown. Unfortunately, they tend to disappear to the advantage or large malls. This challenge doesn't happen in Martinique only, it is global. When you join on a guided visit of Fort-de-France, you'll be making stops at small shops. You will have the chance to discuss with local owners who are going to share with you their stories and their love for the city. You are going to laugh with them. In a sense, you'll be supporting them!
Just enjoy a good time
Do we need to go further? An original tour + a local expert guide + tasty dishes: this is what we offer with Tété Dwèt in Fort-de-France. Add a spoon of friendliness and smiles! The small group is wandering around the city's narrow streets. You're the only one missing!