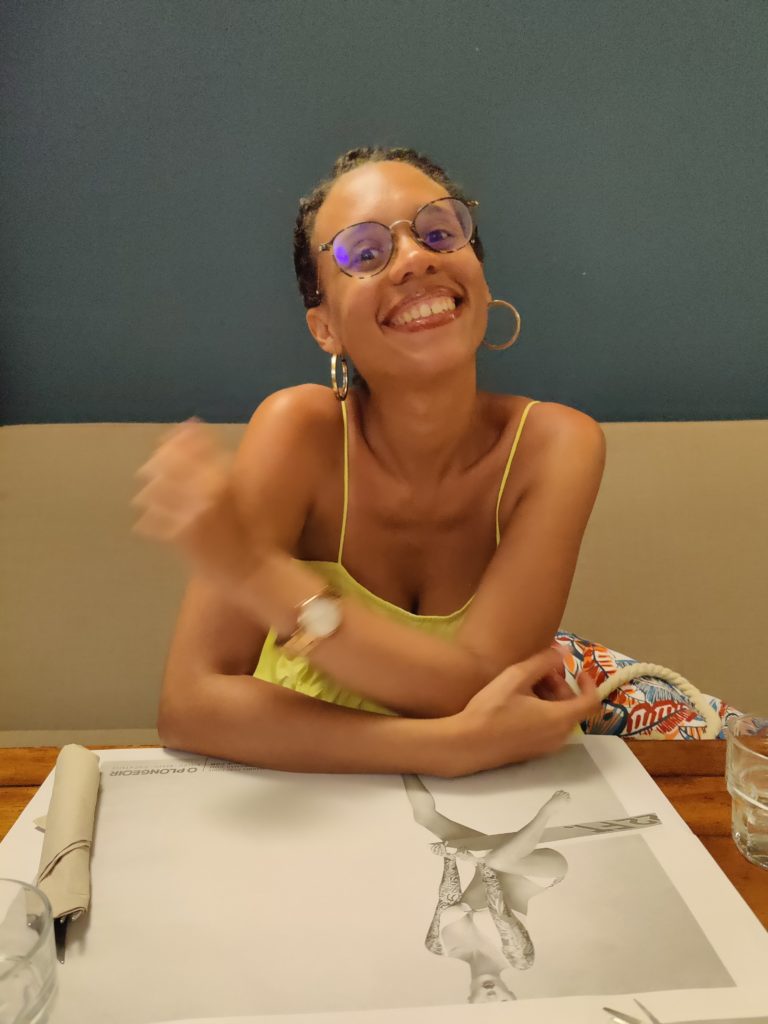 Hi! My name is Madly, I am the founder of Tété Dwèt – Walking food tours in Fort-de-France. We are located on a small French Caribbean island called Martinique.
 I would like to introduce myself: I was born and raised here. I grew up in a family where local food was very important! My mom and both my grannies fed me with tomates farcies (meat-stuffed tomatoes), pâté en pot (a thick soup made with vegetables and goat), gratin de christophines or confiture de surettes (a local jam). Indeed, my 89-year old granny still cooks her weekly soup every Saturday in a large stewpot and shares it with her kids and grandkids.
Food means family gatherings, loud conversations, laughing during hours and of course, delicious flavors!
While I was studying and traveling to different countries, I became a foodie! I love Martinican cuisine as well as dishes from other places. I enjoy traditional food but I never run away from gourmet options! 
Over time, I have witnessed how unknown Martinique's culinary heritage was. That's a shame because our food is rich and diverse. I've decided to created Tété Dwèt food tours in Martinique to turn things around. My goal is to provide you with hand-crafted, guided, tasty and fun walking food tours in Martinique. If you're curious, willing to take a dive into our culture and our gastronomy, this is your chance!
First stop: Fort-de-France, the main town. The city doesn't have a reputation for being a culinary hotspot but I can guarantee you that some places deserve to be known.
Enough talking, have you clicked yet on the "booking" button? I'll see you at our next tour!